The effects of a strong US currency are vast. Much of what is being reported in main stream media are the negative domestic effects. A wider view shows some positive evolving trends as well.
Yes, a higher US dollar has killed oil prices. This has lead to lower broad Index earnings and earnings expectations which is highly concentrated in the energy sector. A higher dollar also hurts foreign earnings of US companies. And, it appears to have abetted a lull in US manufacturing in Q1. Let's hope the pace of dollar appreciates abates and that these negatives subside.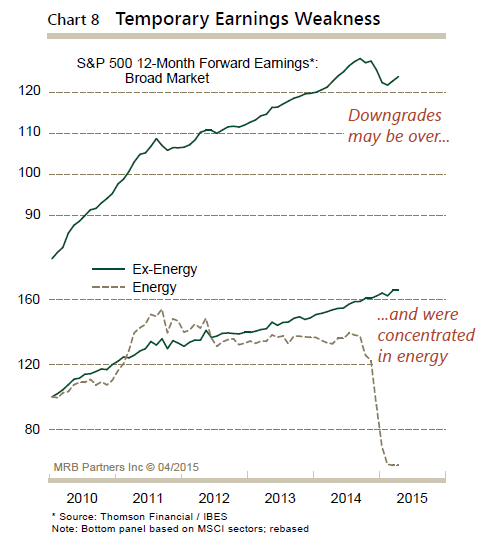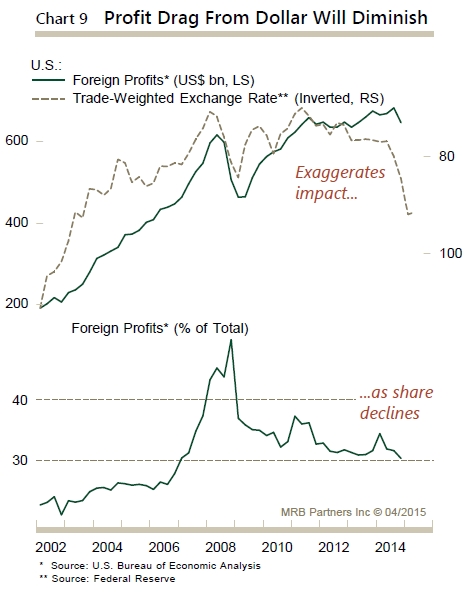 But, as US economic surprises have disappointed recently, the EU surprises have turned more positive.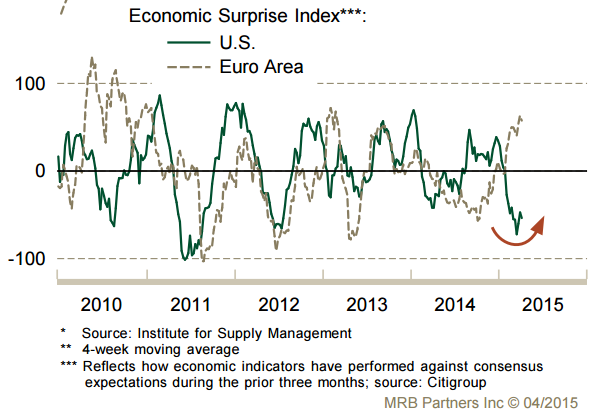 And European confidence and consumer sales are rising in concert with better economic prospects.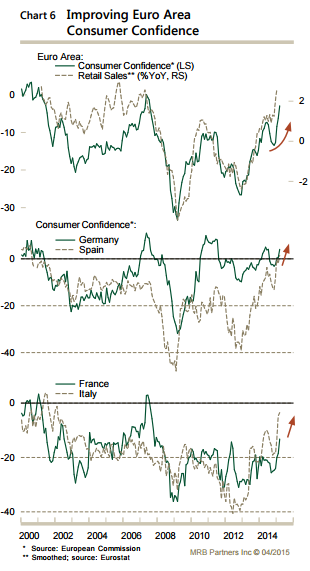 The US consumer and services sector remain very buoyant.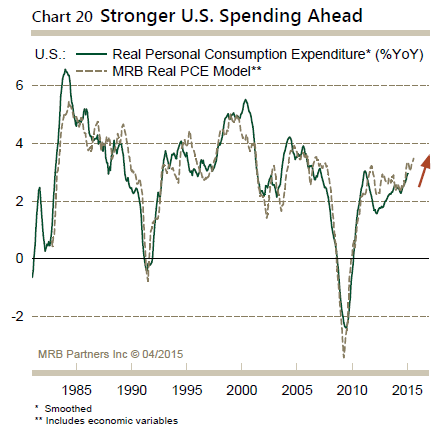 This should all equate to better global economic health. It could also relieve some of the latent international credit issues. This should equate to better performance in foreign industrials and we may even see positives for the international banking sector. And, with rising sentiment, earnings should follow.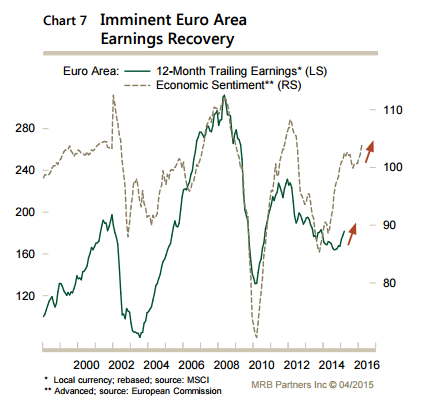 Equity leadership is reflecting this sentiment.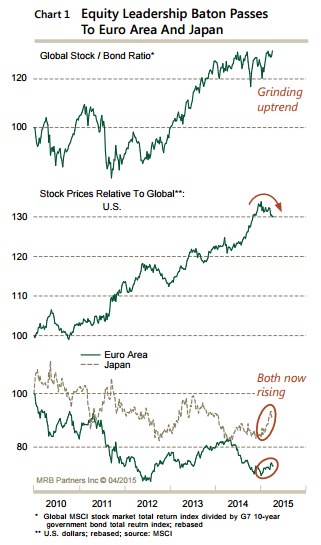 As always, please feel free to contact me with any questions or concerns.
Click here to sign up for our free weekly e-newsletter.
For information on Alhambra Investment Partners' money management services and global portfolio approach, Douglas R. Terry, CFA is reachable at: dterry@4kb.d43.myftpupload.com
This material has been distributed for informational purposes only and should not be considered as investment advice or a recommendation of any particular security, strategy, or investment product.