The Chinese warned the world all the way back on October 8. The PBOC cut the RRR for a third time this year. Require reserves really had little to do with what was, and is, going wrong.
Because the dollars just aren't flowing to China. They didn't last year, either, at least not directly (HK) even though CNY rose as if everything was normalizing to globally synchronized growth. Take away the Hong Kong option, what's left for the Chinese? Or for globally synchronized growth?

Like 2015, these RRR cuts are showing us the eurodollar condition. China's money problems aren't really Chinese. They are money problems.
We've moved past warnings about future risks, though. May 29's collateral call was a warning. The WTI curve flipping into contango was a warning. No more. This is a prediction about the short run and intermediate term: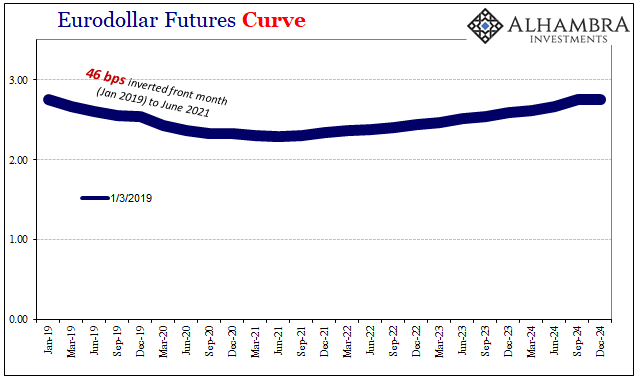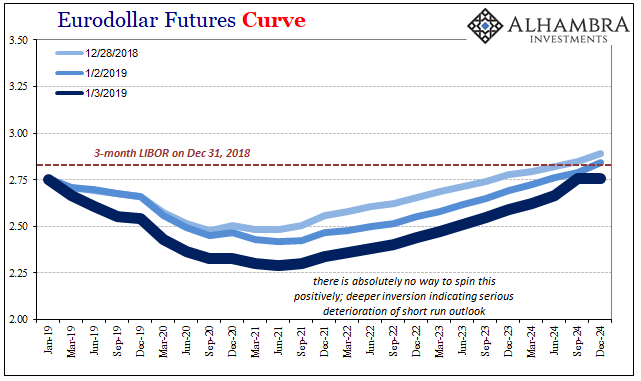 As I write elsewhere for tomorrow:
I'll have (a lot) more to say about what might be next. For now, it's important to note we are all but certain to have finally arrived at next. And they (Economists) still have no idea what they are doing.