This chart from our strategic macro research partner shows the incredible length of stimulus.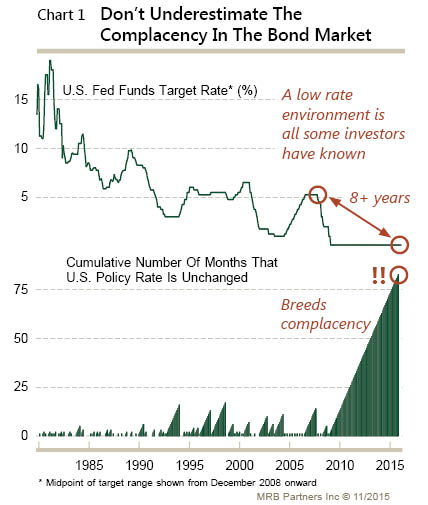 Has the current, prolonged period of unchanged FED policy rate of 0% conditioned investors to think this level of interest rates is the new normal? The FOMC looks to be ready to embark on a period of raising interest rates. If 10 yr bond yields move higher by just 25 basis points, the income received is wiped out by capital losses. Official FED projections predict yields above 3%. Nominal growth readings suggest the same.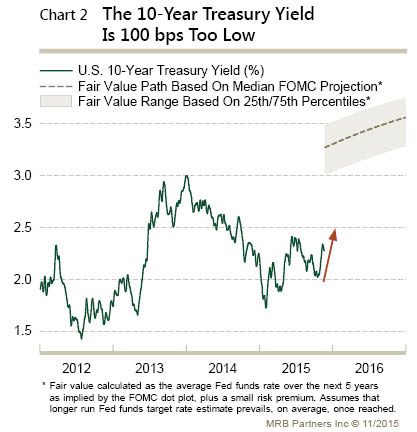 Click here to sign up for our free weekly e-newsletter.
For information on Alhambra Investment Partners' money management services and global portfolio approach, Douglas R. Terry, CFA is reachable at: dterry@alhambrapartners.com
This material has been distributed for informational purposes only. It is the opinion of the author and should not be considered as investment advice or a recommendation of any particular security, strategy, or investment product. Investments involve risk and you can lose money. Past investing and economic performance is not indicative of future performance. Alhambra Investment Partners, LLC expressly disclaims all liability in respect to actions taken based on all of the information in this writing. If an investor does not understand the risks associated with certain securities, he/she should seek the advice of an independent adviser.